On March 16, 2018, the regional championship "WorlldSkills Almaty-2018" was held at the Almaty State Polytechnic College.
The competition was held in the following competencies: "Electronics", "Mobile Robotics", "Network and System Organization", "Web Design" and "Mechatronics".
The competition under the guidance of teachers of special disciplines was attended by students:
Sakhanov K. B. onthecompetence "Web-design";
Amanzhol Azhimurat onthecompetence "Electronics".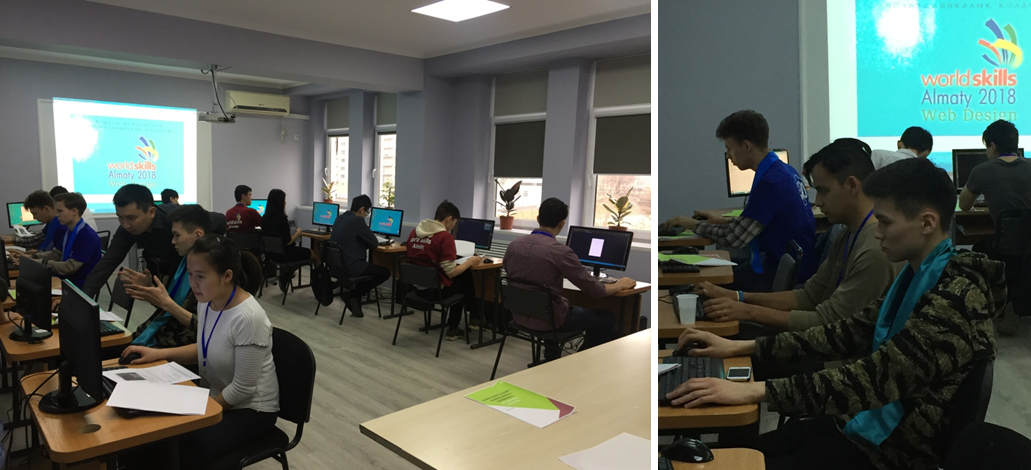 According to the results of the championship, the student of the group VTiPO14-09r Sakhanov K. B. was awarded the Diploma of the III degree and a valuable prize in the competence "Web-design".